DESIGN-BUILD
Designing and building additions, renovations & custom homes since 1982
DESIGN-BUILD
Designing and building additions, renovations & custom homes since 1982
DESIGN-BUILD
Designing and building additions, renovations & custom homes since 1982
DESIGN-BUILD
Designing and building additions, renovations & custom homes since 1982
DESIGN-BUILD
Designing and building additions, renovations & custom homes since 1982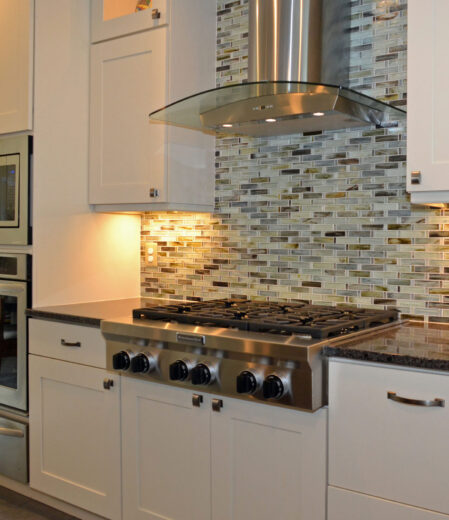 THE JENDELL STANDARD OF EXCELLENCE
Our goal is to provide every customer with superior customer service and to create open communication lines between everyone involved in your construction project. We are personally involved with every job, where we effectively combine our hands on, hometown approach with the latest technology. Our sophisticated computer system generates detailed designs/drawings in the preliminary phase of the project and later aids us in project management. On-site supervisors at each job ensure that all work performed meets Jendell's standard of excellence. Dressed in their company-issued jackets, hats, shirts, and sweatshirts, all employees are easily identifiable on-site.
WHAT OUR CLIENTS SAY ABOUT US
For the past three years, my wife and I have had the pleasure of working with Phil Cantor and his team at Jendell Construction. They have helped redesign and renovate our kitchen, our living room, our family room and are now engaged in extensive work in our master bedroom and master bath.  In addition, they have done renovations to the outside of our house.
We built our home in Potomac, Maryland in 1981. Since then, we have worked with a number of construction companies in varying respects. None has come close to Jendell. It would be inaccurate simply to say they are a company engaged in construction and renovation. They are true craftsmen. The quality of their work is beyond compare. They have an extraordinary attention to detail, a terrific eye, and a desire to bring every job to conclusion with as much perfection as is possible.
Irene and I have worked mainly with Phil Cantor, who has served as the lead in connection with the construction on our house. He stays on top of every task, is an exceptionally good planner, and is easily and always accessible. It has been extremely reassuring to us that he returns phone calls immediately, appears on the job site promptly, and exercises total and complete supervisory control. Nothing is left to chance.
His team, most of whom have been with him for a long period of time, is equally reliable. On numerous occasions, we have simply left keys to our house with his staff. We are completely at ease with their access to the house, even in circumstances in which we have left the area. They are friendly, diligent, and extraordinarily competent. They are quite loyal to Phil and to Jendell, as they should be, because he treats his staff with great dignity and respect.
In all, it has been a pleasure and indeed a privilege to work with Phil and his team for these last several years. We are very much supportive of him and his company and are grateful to have had the opportunity to deal with them. Jendell is terrific and we are among their biggest fans.
We just love our new great room, and even though it has been awhile since it has been done, we had to let you know how much happiness we get each and every day from your amazing work!
The whole experience working with you and your team was truly fantastic.  Mark, you have great vision and wonderful creative and practical ideas.  The project foreman was superb.  He was on the job every day, and was alwasy available to answer our questions and concerns.  The work teams were polite, kind, and always left the work area clean and safe.
We have found even more amazing was that you finished the project earlier than expected and within cost with no hidden charges and fees.  We have hired many other contractors over the years and always ran into problems.
Before we contacted you, Paul and I spent a lot of time deciding whether we should add on a room as it was not a necessity, but something we thought would make our house more of a home and a place for our family and friends to gather and hang out. We were not sure how much we would use it, or if it would be worth the time or expense. Not a day goes by that we do not enjoy the new space and are so glad that we had it done.
Thank you so much for the great advice and design skill, the fabulous Jendell staff, and of course the new great room.  From this point on, when we have another home project to do, we would only do it with you.
Thank you, thank you. Please feel free to use us as a reference.
I wanted to let you know how much we are enjoying our "new" house. The house was virtually gutted: new upstairs addition, re-modeled kitchen, updated bathrooms, re-finished exercise room, brand new mud room, study with built-in cabinets and my most favorite sun room with skylights. We especially appreciated:
Attention to detail. For example, Elmer filled in the bricks in the sun room when the existing panel trim was pulled out and holes were found. You may recall these bricks were multi-colored so filling the holes to blend in took time and care.
Valuable decorating advice. Karen had the vision for this house and was able to suggest lay-outs, designs and colors that are integrated throughout. She did all of this with consideration of our life styles and made recommendations that I would not have had the confidence to do on my own. I have no second thoughts on our choices. The star is the double-sided fireplace in the kitchen and sunroom -we have used it often!
Consistent service. From the first day of demolition, the crew showed up every day early morning until the job was done. To me, this is your strongest selling point. Prior to selecting Jendell, our neighbors had you remodeling their house. Daily, I saw Jendell trucks at my neighbor's and knew from my own observation that the work would get done in a timely manner.
Count on our repeat business when it is time to touch up the beautiful work that you all did.
This year marks our first year with the porch you constructed for us last summer.  Spring has just started and we are already enjoying dinners with friends, as well as our own private time and space outside.
Marvin and the crew's work show beautiful craftsmanship.  We particularly like the naturally finished wood cathedral ceiling.  Rick's design and suggested porch dimensions accommodate our many requests, and the windows and skylights give us lots of light.  Karen's suggestion to make the title floor match the adjoining kitchen gives continuity from inside to outside spaces.
The porch is also highly functional and easier to maintain than we thought it would be.  The size permits separate seating and a dining area.  There's no wasted spaces, but there's enough separation in the areas so that we are very comfortable in either area.  Your suggestion to use plexiglass panels below the chair rail permits more light, and lessens dirt and pollen.
In short, thank you for your work.  You paid a lot of attention to detail, and answered our many questions.  We also continue to enjoy the kitchen you built for us two years ago.  I hope you will thank everyone involved in these projects for us.
I would like to express to you and your staff how pleased we are with the renovation of our home. As you know, when we got started this was to only be a basement and bathroom renovation. By the time we were finished, you had transformed all the rooms in the house and we could not have been more pleased.
In looking back on the renovation, several things come to mind on how you and your staff went above and beyond the call of duty. If you remember when the bathtubs were delivered, we were not certain that the color matched the vanities. We called you around 4:45 pm and you suggested we heard to the hardware store to look at the other colors available. When we arrived you were there waiting with samples of the vanities to ensure our complete satisfaction with the tub selections. In addition, you were not fazed when we asked to have a doorway enlarged in the basement after the electrical work and drywall had already been completed.
When our friends and family visit they are so impressed with the transformation of our home. That is a testament to your craftsmanship. We welcome the opportunity to open our home to your future clients to display your work as well as inform them of our compete satisfaction.